my mom painted this portrait of me (above) after i shared a potentially embarrassing confession: i sometimes try to move things with my mind. there was an autumn in oregon when i spent my lunch break trying to believe that there was no difference between the fallen leaves and myself. i think that might be the trick to telekinesis. unlike some moms who would discourage this kind of lunacy, my mom loved it. she wanted to draw it!
when she was a teenager, my mom wrapped herself in a rug and wandered around the neighborhood pretending to be a bear. there is more to this story. lots more. below is the pencil sketch that i drew for a painting that i am doing of my mom. as i drew it, i couldn't help thinking "my mom is just a girl." she is a kind, free, hardworking, earnest, silly, enthusiastic kid doing her best to be a grown-up and a wife and a mom. it was hard to see that until i became a boy trying to be a grown-up and a husband and father someday. i'm grateful for her example.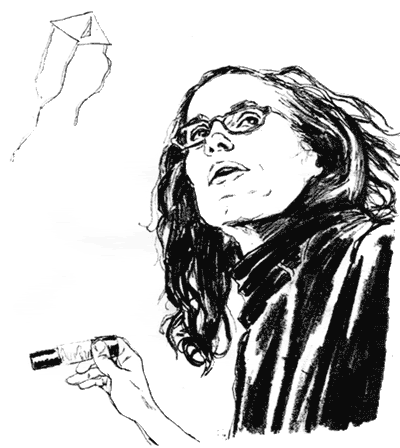 happy mother's day, mom!