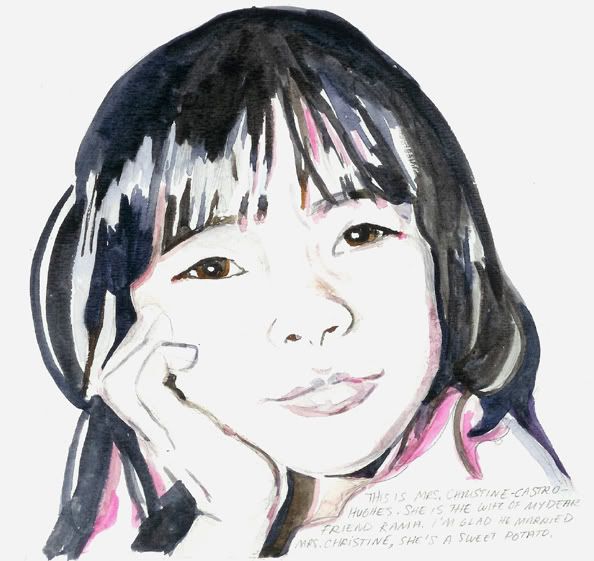 my great friend, mandy, surprised my wife, christine, with this drawing almost as soon as the portrait party website got started. mandy is always surprisingly fast with her artwork.
christine was neck deep in design work but i couldn't help teasing her to draw mandy too. draw mandy soon. (i am just so excited that they are friends also.) so, she did.
with a caveat that this drawing isn't done yet. there's gonna be color!