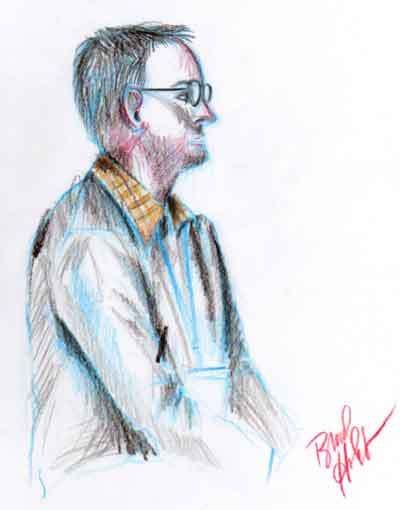 last weekend, christine and i had the pleasure of leading some workshops for AIGA seattle's retreat, into the woods. i taught a comic strip journaling workshop and a drawing one called how to tame an angry portrait.
during the portrait workshop, i discussed a few of my own drawings before sharing my tips and tricks for fixing a portrait when it looks all wrong. then i timed the attendees while they took turns drawing each other.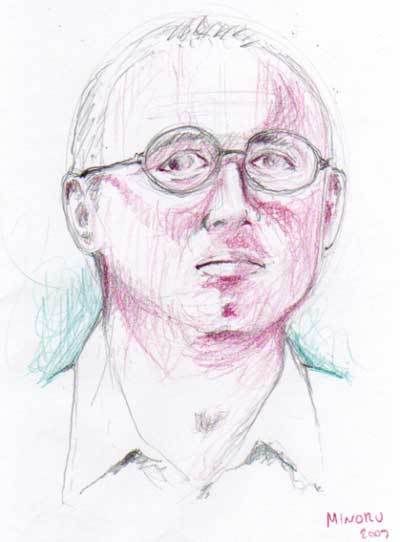 after forty-five minutes of posing for each other, i asked the next set of models to sit for a twenty minute color drawing. (i would have given them breaks!) the class revolted though and nominated me for the long pose.
after class, the models went home with many of the portraits that had been drawn of them. including me! these drawings of yours truly are not the usual portrait party subject matter but they are definitely worth sharing.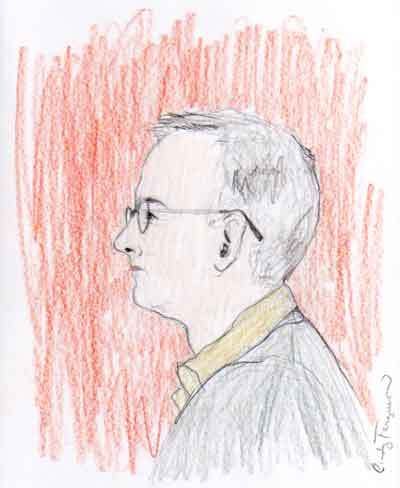 these five portraits are only a sampling of the drawings that i was given and the fun that was had. you can see more, including erin hovland's sweet thank you note on the into the woods flickr group.